Spanish is the native language not only of Spain but also of most countries in Latin America and a language widely spoken in the United States of America as well. As a native, official language and lingua franca, Spanish provides the platform for a vast array of heterogeneous cultural expressions, from music to visual culture, architecture, literature, and cinema. The research interests of members of the Department are strong and diverse and cover this field of study as a whole. Students spend their first two years immersed in intensive study of the Spanish language. After mastering the rudiments, in their third year the students move on to more advanced language study and have the opportunity to deepen their understanding of Spain and Latin America through intensive study of their chosen field, selecting from courses in literature, linguistics, anthropology, sociology, cultural studies, politics, economics, history, and philosophy. This prepares students for their final year, when they continue their specialized studies and focus on their graduation thesis. Overall, the study program provides students with linguistic and communicative skills, analytic ability, and a unique international perspective.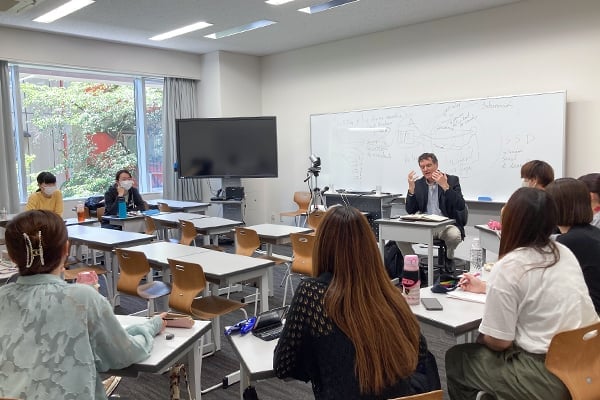 Features of the Department
Class sizes are, as a matter of policy, kept small not only for seminars but for courses in general.
Native Spanish-speaking instructors help develop students' listening ability and conversational skills.
A range of courses dealing with specialized texts are taught by Japanese instructors.
The Department not only offers language courses in Spanish and English but also Portuguese to support the Department's ever-growing interest in research on Brazil.