Studying about Japan in the very heart of the country
Nanzan University's beautiful, tree-filled campus is located in the vibrant central Japanese city of Nagoya in Aichi Prefecture.
Aichi is situated geographically in the middle of the Japanese island chain that stretches from Hokkaido in the north to Okinawa in the south, making it an ideal location for studying Japanese and experiencing Japan's life and culture.
The capital of Aichi Prefecture, Nagoya, is a well-designed, modern city with a reasonable cost of living. Nanzan University is situated in the rolling eastern hills in Nagoya's quiet eastern suburbs, known as the city's educational, cultural, and residential zone. Nanzan's campus has a pleasant, urban-park atmosphere.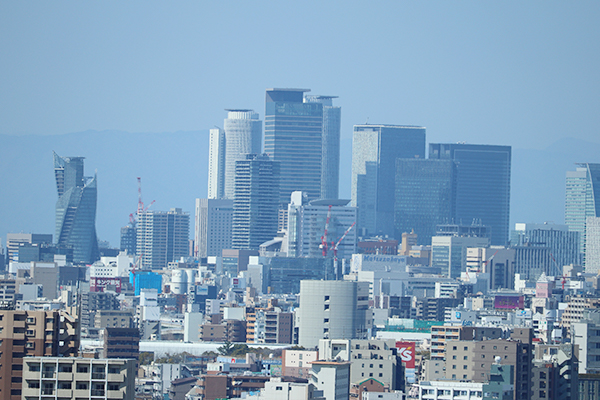 Enjoy Japan's four beautiful seasons
Surrounded by sea and set with towering mountains, Japan is blessed with rugged natural beauty, and its people have long enjoyed the beautiful views offered by each seasons. Centered on the expanse of the Nobi Plain, Aichi Prefecture provides its inhabitants with a peaceful lifestyle, and is especially suitable for enjoying outdoor activities. There are four national parks in Aichi Prefecture: Mikawa Bay, Aichi Highlands, Tenryu Okumikawa, and Hida Kisogawa, and people have long admired and protected the prefecture's natural beauty.
Nagoya is conveniently located between Kyoto (35 minutes away) and Tokyo (100 minutes away) on Japan's main bullet train line, and scenic train journeys can bring you to the historic Ise Shrine or the awe-inspiring Japanese Alps, visible from campus.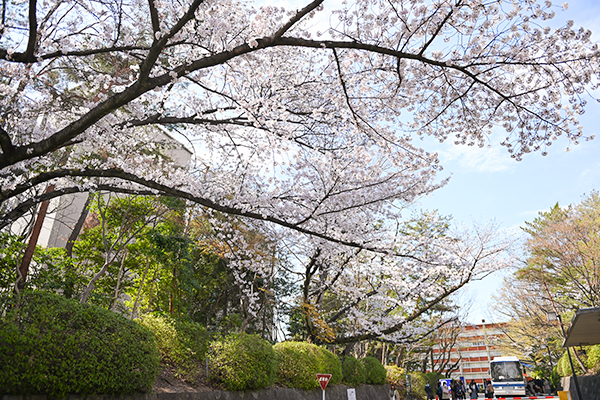 Experience both traditional and contemporary cultures of Japan
Aichi Prefecture often played an important role in Japan's history and many remarkable traditions and customs are still alive today. The region is historically and culturally steeped in the legacy of the three great, powerful samurai who united Japan in the sixteenth century: Oda Nobunaga, Toyotomi Hideyoshi, and Tokugawa Ieyasu, the man who initiated the 250-year Tokugawa Period and whose family's charming museum in Nagoya brims with historical artifacts and interesting events.
At the same time, there are many spots in Aichi where you can experience modern Japanese culture, such as soaring roller-coaster rides at Nagashima Spaland, the flamboyant Cosplay Summit in summer, futuristic Toyota factory tours, the dynamic Osu Kannon shopping zone, fantastic summer firework displays, and lively local festivals with dancing and processions. Witness cultures from different time eras in Aichi, and make the most of your time in Japan.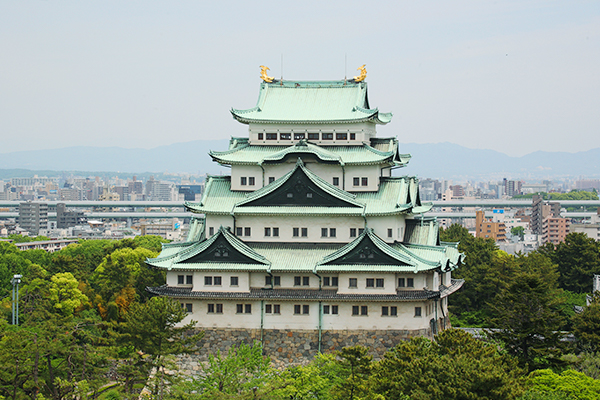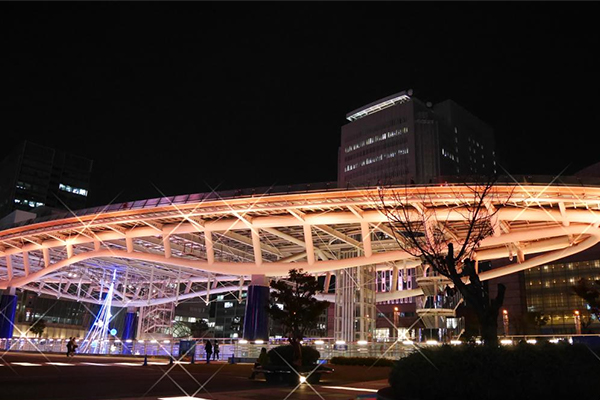 Many internationally renowned enterprises
Major manufacturing industries, such as automotive, aircraft, and ceramic, thrive in the region and a considerable number of well-known international corporations are located in Aichi Prefecture. Getting a sense of such businesses gives you an appreciation of Japan as it is now, as well as offering you a chance to see its future. Many companies are keen to recruit foreign employees, so studying in Aichi Prefecture may provide you with opportunities to work in an international environment.
Find out more about Nagoya
Video provided by Nagoya Convention & Visitors Bureau
Related link
Nagoya Convention & Visitors Bureau Official Website