With its immense labor force and consumer population, Asia is attracting increasing attention from the advanced industrial countries of the world, including Japan. However, cultural differences, especially those religious in nature, have meant that attempts to move into Asian markets have often fallen short of expectations. The number of Japanese corporations that have had to close down their operations in Asian countries after failing to reach expected performance targets is by no means small. The present need for personnel with a deeper understanding of Asia is greater than ever. In addition to intensive language training, the Department of Asian Studies also seeks to cultivate a deep appreciation of both the social and cultural aspects of Asia. The Department's language training consists of instruction in Chinese and Indonesian, alongside English. Chinese is spoken widely beyond China proper throughout Southeast Asia, while Indonesian, offering mutual-intelligibility with Malay, is the second most widely spoken language in the region. The first and second years are largely devoted to acquiring these language skills, while from the third year the aim is to broaden the understanding of the Asian cultural sphere through courses on the politics, economics, society, culture, literature, and linguistics of the different countries within the region.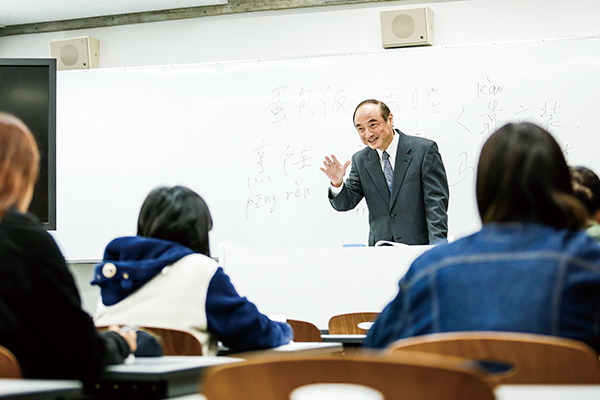 Features of the Department
As a means to "getting to know" Asia, students learn Chinese, Indonesian, and English, with language instruction a team effort by both Japanese and native speaking instructors.
A broad range of courses are offered by the Department that cover the literature, culture, history, society, politics, and economics of China and Southeast Asia.
Small class sizes for the language courses and the seminars allow students to receive individual attention.
Students have the opportunity to study abroad at one of our partner universities in Asia.