Alumni Network Message from Alumni Association
July 20, 2020
The 2019 September Graduation Ceremony will be held in accordance with the following procedures.
I am Takakazu Yamagishi, the current director of the Center for International Affairs of Nanzan University.
How are you doing? This question is usually said as a greeting. Under the current COVID-19 circumstances, however, I ask this question with my true hope that you, your family, and friends are all healthy and doing well.
During the rapid spread of COVID-19, we saw how impactful globalization is, and how easily the national border can be closed.
The Center for Japanese Studies (CJS) of Nanzan decided to go online in the beginning of March. Exchange students all over the world were directed to come back to Japan. As studying abroad is a once-in-a-lifetime opportunity for many people, I felt very sorry for them.
The spread of COVID-19 also widened the economic gap and worsened racial discrimination. This difficult time forces us to think what international education really means.
This tough time can be a window of opportunity for improving our international programs. Nanzan University has been prepared to drastically evolve CJS. We also plan to more actively recruit degree-seeking international students. Moreover, since Nanzan was selected as one of the ten universities to implement the COIL (Collaborative Online International Learning) program, we have been developing innovative courses that connect classrooms of Nanzan and its partner universities.
Our new president Robert Kisala also strongly promotes our new exploration by setting the slogan, "The worldwide concern, our contribution."
Lastly, I would like to ask for your favor. Please tell your friends and especially children how important international education and studying abroad are and how fun your experience in Japan was. That should encourage the future generation to do what you have bravely done. I hope that when this pandemic is over, we can see the world where we all support each other with a strong "multicultural safety net" going beyond differences in nationality, race, ethnicity, and culture.
Please do visit your "old home" Nanzan again when time allows!
Takakazu Yamagishi
Director
Center for International Affairs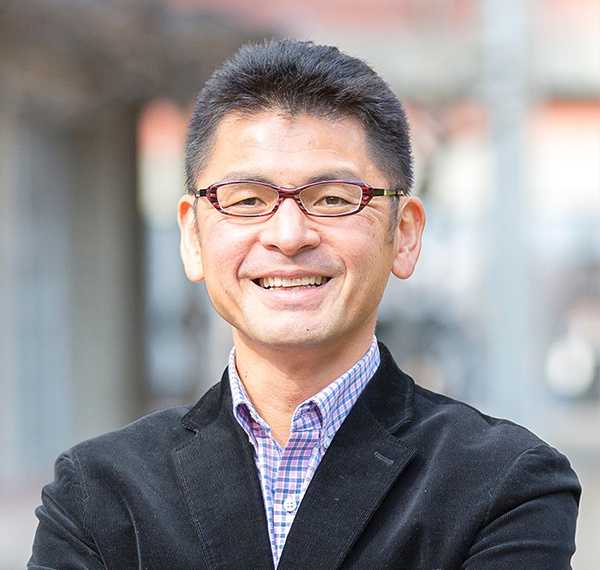 4月から国際センター長を務めています山岸敬和です。
皆さん、いかがお過ごしですか?と本当は気楽に聞きたいところですが、今の新型コロナ感染症の広がっている状況では、本当に皆さんと、皆さんのご家族やご友人が健康に過ごされていることを心から願うばかりです。
新型コロナの問題は、その拡大の速さからグローバリゼーションの深化を感じさせられるとともに、国境というものはいとも簡単に閉じられてしまうということを目の当たりにもしました。
南山大学でも留学生別科を3月初旬にオンライン授業に切り替えて、多くの留学生は帰国しました。また南山大学から海外に留学していた学生に対しても帰国指示を出さざるを得なくなりました。多くの人にとっては一生に一度の留学を途中で断念せざるを得なかった学生の気持ちを考えるだけで胸が苦しくなります。
また新型コロナ感染症の広がりは、経済格差をさらに大きくし、人種差別をあぶり出し助長するなどの現象を生み出しました。この困難な状況の中で、大学の国際教育の真価が問われていると思います。
南山大学では、この危機的な状況を創造の機会と捉え、留学生別科を2021年に大きく進化させるための準備をしています。また学部により多くの留学生を迎える準備もしています。さらに、2018年にはCOIL (Collaborative Online International Learning)を広めるための10大学に選ばれて、オンラインで海外のクラスと繋いで新たな学びの場を作り出してきています。
4月に新しい学長に就任されたロバート・キサラ先生も、「地球規模の関心、私たちの貢献」をスローガンとし、南山大学が国際教育の新たな一歩を踏み出すために積極的に関わっていただいています。
最後に、皆さんの協力をお願いしたいと思います。国際教育の重要性、留学することの楽しさ、そして皆さんが日本で学んだことを周囲に、特に子供たちに伝えていって下さい。そして国籍、人種、民族、文化を問わず、みんなが笑顔で楽しみを分かち合いながら共存できる世界をみんなで作っていければと思います。
また心配なく旅ができるようになったら、ぜひ南山大学に「里帰り」をしに来て下さい!
南山大学国際センター長
山岸 敬和
Contacting Alumni Association
Nanzan International Students Alumni Network
Center for International Affairs
Nanzan University
18 Yamazato-cho Showa-ku
Nagoya 466-8673
e-mail: intl-alumni@nanzan-u.ac.jp
(Please contact us for e-mail news letter registration.)
Facebook : Nanzan University International Students Alumni Network