2019 ASEACCU (Association of Southeast and East Asian Catholic Colleges and Universities) Student Conference – Students' Reports
October 25, 2019
The ASEACCU Annual Conference has been hosted each year since 1993 by its member Universities. This year, from August 19th to 23rd, Sogang University in South Korea hosted the 27th Annual Conference and the Student Program. Representing 7 countries, more than 67 students gathered in Seoul, including two students from Nanzan University, to share ideas and discuss this year's theme, "Reconciliation and the Situation in the East Asian Region".
The Conference theme and program provided opportunities for discussion and consideration through significant topics such as "Politics of the Korean Peninsula", "Gender Equality and Social Inclusion", and "Reconciliation, Human Rights, and Democracy: Challenges for the People of East Asia". The student program included an excursion to the Taepung Observatory-Korean Demilitarized Zone- and the LG Factory.
Throughout the program, students had opportunities to learn from religious leaders, share ideas and discuss issues with other students from different backgrounds. Most importantly, they were able to build lasting friendships with people from many different countries.
Reports submitted by the two students representing Nanzan University are introduced below:
Aya FURUKAWA, 4th year student in the Department of Anthropology and Philosophy
Tomoko IWATA, 3rd year student in the Department of Anthropology and Philosophy
Reports submitted by the two students representing Nanzan University are introduced below:
Aya FURUKAWA, 4th year student in the Department of Anthropology and Philosophy
Tomoko IWATA, 3rd year student in the Department of Anthropology and Philosophy
Related links
Japanese Article (Reports are written in English only)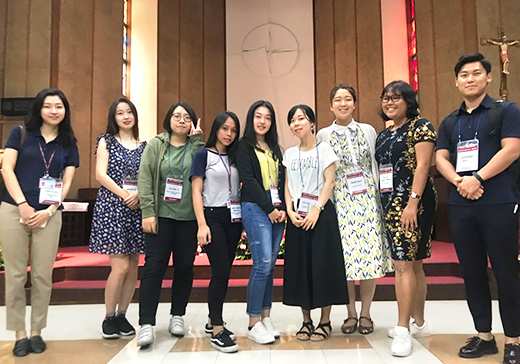 Student Representatives
Keynote Lecture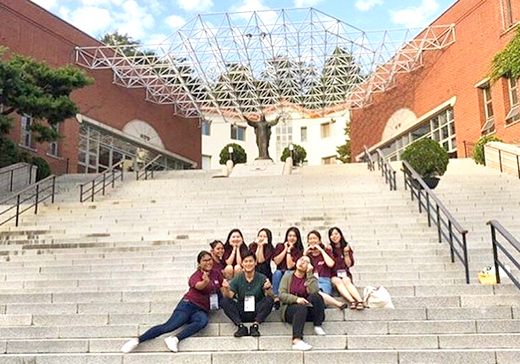 Sogang University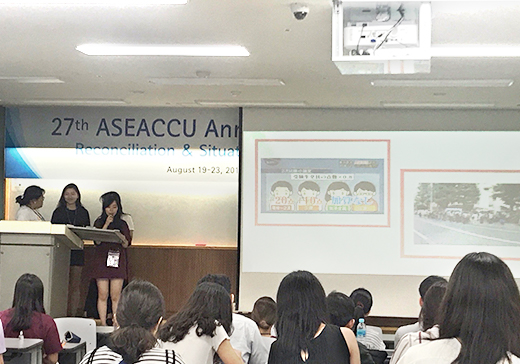 Final Presentation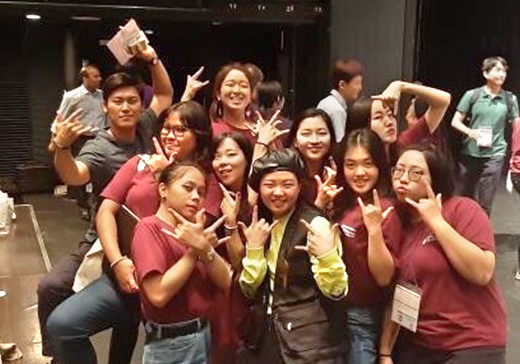 Building friendships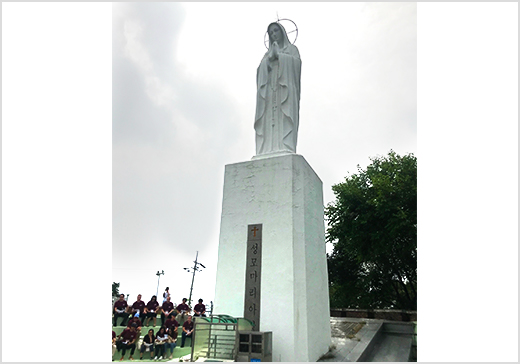 Beside the statue of Virgin Mary