The Anthropological Institute was founded in accordance with the ideals of Dr. Wilhelm Schmidt, SVD, one of the giants of 20th century cultural anthropology. Housed in the same building as the Institute for Religion and Culture, the Institute aims to promote mutual understanding among the peoples of the world through a two-fold research emphasis:
The study of individual, especially Asian, cultures with a special interest in the role religion and beliefs play in the life of these societies.
Going beyond the specialized study of individual cultures in order to appreciate the richness of ideas and practices employed by many peoples to make life truly human.
The current focus is not only on traditional cultures of Asia, but also on cultures of Africa, the Americas, and Oceania.
For further enquiries concerning the Institute's activities, you may contact the Institute by e-mail at ai-nu@ic.nanzan-u.ac.jp.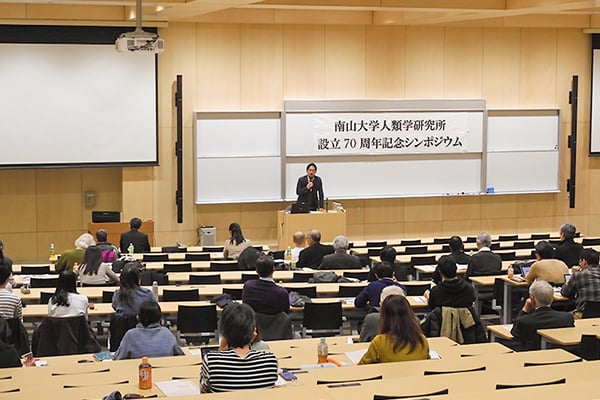 Anthropological Institute, Nanzan University